The Best Online MBA Programs
Earning a Master's of Business Administration is considered to be one of the business world's highest academic achievements. The average salary for someone with an MBA is nearly $150,000, and best of all, you can earn your degree online within 2-years. Here are the best online MBA programs: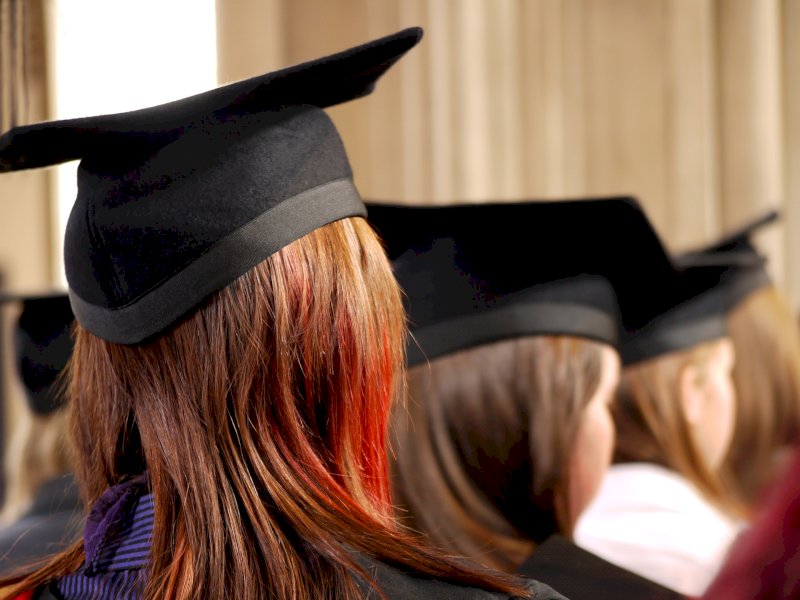 After earning an online MBA, business professionals work as managers in finance, operations, business, and marketing, applying the knowledge gained during their graduate degree in the workforce. A master's degree in business opens the door to management and executive-level positions in fields such as healthcare, sales, and business. And many MBA programs offer concentrations in high demand areas, such as project management, international business, supply chain management, and business analytics. Business professionals in any sector can increase their salary potential and qualify for higher level job opportunities by earning an online MBA.
The best online MBA programs offer flexibility and accessibility for working professionals, with many programs prioritizing convenient course schedules and the ability to customize the degree through electives or concentrations. Prospective students with work experience may also be able to waive the GMAT requirement. The following list ranks the best online MBA programs.
1. UNIVERSITY OF NORTH CAROLINA
The University of North Carolina offers one of the best online MBA programs, with concentrations in data analytics, marketing, strategy and consulting, finance, and entrepreneurship. The program uses a blend of synchronous and asynchronous delivery methods to build a collaborative cohort, while allowing students to arrange coursework around their schedule. MBA students complete the 66-credit MBA curriculum on a flexible timeline, earning their degree in 18 to 36 months. Applicants with at least six years of professional experience waive the GMAT/GRE requirement, and UNC's business school holds full AACSB accreditation.
2. TEMPLE UNIVERSITY
The Fox School of Business at Temple University offers an online MBA which students complete in as little as 20 months. The customizable, 48-credit program begins with three required courses and ends with a capstone immersion course that emphasizes hands on knowledge. MBA students complete the rest of their 36 credits on their own schedule and pace, completing one course at a time. Temple's flexible curriculum, which allows up to six years to complete the degree, makes it one of the best online MBA programs for working professionals, military members, or students who travel extensively.
3. PENNSYLVANIA STATE UNIVERSITY WORLD CAMPUS
Penn State offers a fully online master of business administration program through its AACSB-accredited Smeal College of Business. The 48-credit degree emphasizes business strategy, collaboration, and strategic leadership, with 13 different nine-credit concentrations in areas like finance, business analytics, project management, and supply chain management. MBA students participate in a five day residency at University Park, Pennsylvania at the start of their program to meet their cohort and professors. Applicants submit transcripts, references, GMAT or GRE scores, and a portfolio. Candidates with five or more years of professional experience can waive the GMAT requirement.
4. ARKANSAS STATE UNIVERSITY
Arkansas State offers an online master of business administration with the option to concentrate in finance or supply chain management. MBA students complete 33 credits, with six electives, and the core curriculum emphasizes leadership, technology, and action-based learning. Incoming students must complete business foundational courses in accounting, finance, statistics, and economics before enrolling in the MBA program. The program also recommends a minimum 2.75 undergraduate GPA, or a minimum 3.0 GPA in the last two years of a bachelor's program. Arkansas State's program also ranks on the best online MBA programs list for affordability.
5. UNIVERSITY OF FLORIDA
Dating back to 1999, the University of Florida has offered a flexible online option for MBA students. The fully online program offers courses on a five week schedule, allowing students to earn an MBA in 24 months. UF also offers a hybrid 16 month accelerated program for students with an undergraduate background in business. Applicants submit transcripts, recommendation letters, and GMAT or GRE scores, and UF requires a minimum of two years of professional experience to enroll in the MBA program. UF offers rolling admissions with multiple start dates throughout the year. The Warrington College of Business holds accreditation from AACSB.
6. CARNEGIE MELLON UNIVERSITY
A hybrid program offered through Carnegie Mellon's Tepper School of Business, the MBA program offers synchronous and asynchronous content with access weekends for students to meet with their cohort and faculty members. These access weekends occur six times a year in Pittsburgh, Philadelphia, Washington, D.C., and Silicon Valley, where MBA students visit top companies to learn about hiring practices, meet speakers, and network. MBA students can also test out of core classes with an exemption exam and substitute an elective for that class. Carnegie Mellon's part-time program makes it one of the best online MBA programs for working professionals, who can earn a degree in 32 months.
7. ARIZONA STATE UNIVERSITY
The online MBA at Arizona State lets students choose an area of emphasis, such as finance, international business, supply chain management, or marketing, to customize their degree. The program includes case-based projects which students complete as teams, customized learning modules, and the opportunity to pursue concurrent degrees while earning an MBA. Students complete core classes in statistics for managers, managerial accounting, and financial performance reporting, with a capstone course. MBA students take two courses each seven and a half week term, and ASU offers two start dates in January and August. The W.P. Carey School of Business holds AACSB accreditation.
8. INDIANA UNIVERSITY
Indiana University offers one of the best online MBA programs for students seeking a customizable program. The 51-credit MBA includes 12 electives which students choose based on their career goals and interests. The program uses live weekly sessions, discussion forums, simulations, and interactive classes to instruct students in business, marketing, operations, and other core areas. MBA students begin each year with an in-residence week at the Bloomington campus where they meet classmates and faculty, work as a team to develop a business solution for a real client, and learn about the core business disciplines. IU offers a fall and spring start date each year.
9. UNIVERSITY OF WISCONSIN MBA CONSORTIUM
The University of Wisconsin MBA Consortium offers an online MBA program as part of a partnership of four AACSB accredited business schools in the UW system. The flexible program offers degrees with credit options ranging from 30 to 48, depending on whether incoming students complete foundation courses before enrolling. Students also choose 14 elective credits to customize their degree. One of the best online MBA programs for its affordability, UW requires a bachelor's degree from a regionally accredited college, a minimum 2.75 undergraduate GPA, and a minimum 475 GMAT score for admissions.
10. KENNESAW STATE UNIVERSITY
Kennesaw State offers an online MBA, known as the KSU WebMBA, which students complete in 20 months. The WebMBA program consists of ten courses, and MBA students take two courses each semester for five terms. The program begins with a mandatory two-day orientation in Atlanta which includes informational sessions and a workshop. The WebMBA emphasizes team-based learning, a flexible schedule, and cohort interactions. KSU's admission process evaluates applicants based on their professional experience, transcripts, and GMAT scores, and the program offers fall, spring, or summer start dates. The Coles College of Business holds AACSB accreditation.