Best Online Colleges To Get a Medical Billing and Coding Degree
In 2020, billing and coding professionals earned a median salary of $80,350, significantly higher than the median pay for all other occupations. The Bureau of Labor Statistics (BLS) projects that employment for all medical record and health information technicians will increase by 11% from 2020 to 2028, nearly double the projected rate of growth for the rest of the economy. Check out the online schools below to get your degree in medical billing.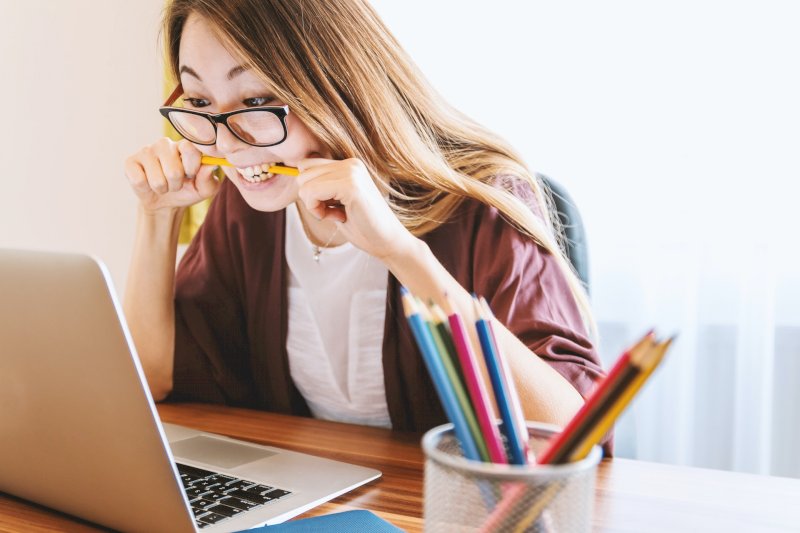 1. Moraine Park Technical College
Moraine Park Technical College offers several locations throughout Wisconsin in Beaver Dam, Fond du Lac, West Bend, Jackson, and Ripon. It offers on–campus, online, and hybrid programs, giving prospective students a chance to find a program suiting their learning style and schedule. MPTC offers 25 online programs, including a medical coding specialist diploma.
The 29–credit program consists of coursework in medical coding, medical terminology, anatomy, digital literacy, and healthcare reimbursement. It aims to prepare students for entry–level work as hospital outpatient coders, charge master auditors, and insurance claims clerks. Learners can complete the diploma fully online with no in–person requirements. Most full–time students finish it in one year. In–state residents receive a discount on tuition.
Program graduates may qualify for the American Health Information Management Association's Clinical Coding Associate or Clinical Coding Specialist (CCS) certification exams. Credits earned through this program can also be transferred to MPTC's associate of applied science in health information technology program.
The admissions office accepts applications up to a one week before the start of a new semester. To apply, prospective students must submit official high school transcripts and ACT or ACCUPLACER scores. Testing requirements may be waived for students who earned a minimum 3.25 GPA in high school.
2. Southwest Wisconsin Technical College
Southwest Wisconsin Technical College is located in Fennimore. Southwest Tech offers several online associate degrees, technical diplomas, and certifications in a variety of subject areas, including medical billing and coding. Its programs follow a four–, eight–, or 16–week format, allowing students to select the best schedule to fit their needs.
The online medical coding specialist diploma consists of 33 credits. The curriculum includes courses in anatomy, medical terminology, healthcare law and ethics, healthcare reimbursement, and the principles of medical coding. Students must earn a "C" or higher in each class to progress through the program. Learners may complete all courses online with no on–campus requirements.
Program graduates qualify for a variety of entry–level positions, including medical coding specialist, inpatient or outpatient coder, coding analyst, and claims analyst. Southwest Tech also holds transfer agreements with several local universities, giving students the opportunity to pursue a higher–level degree.
Applicants must submit official transcripts from their high school and any previously attended colleges, plus ACCUPLACER of ACT test scores and a complete application form. Southwest Tech may allow students to substitute previous work, military, or volunteer experience for coursework, potentially saving individuals time and money. All prospective students applying to Southwest Tech must meet with a program advisor prior to enrollment.
3. Community Care College
Community Care College is a nonprofit institution focused on building professional skills to help students launch careers in industries such as healthcare, business, and education. It is located in Tulsa, Oklahoma, and offers several online programs, including a diploma in medical billing and coding.
CCC's medical billing and coding online program takes as little as 11 months to complete. Students may finish the program entirely online, and the degree does not entail any in–person requirements. The curriculum covers essential industry topics including medical terminology, anatomy and physiology, software applications, and medical insurance. Coursework also teaches ICD–10 and CPT coding in accordance with the standards set by the World Health Organization.
Graduates qualify for entry–level coding and billing positions in a variety of workplaces, including hospitals, medical offices, insurance companies, mental health facilities, and nursing homes. The program also qualifies students to take the medical billing and coding certification exam. Earning this certification may give individuals a competitive advantage over other job–seekers. CCC also offers tutoring and advising services.
A program advisor contacts individuals who have submitted an application to set up an in–person or virtual meeting to walk them through the remaining steps of the application process and obtain any additional documentation.
4. Georgia Northwestern Technical College
Georgia Northwestern Technical College is part of the Technical College System of Georgia. GNTC focuses on providing technical education to develop in–demand industry skills. Located in Rock Spring, the school offers several on–campus and online associate, certificate, and diploma programs, including an online health information management coding diploma. In–state residents receive a discount on tuition.
Students may complete the 48–credit program entirely online or in person on GNTC's Walker County campus. The curriculum explores medical terminology, diagnostic coding, medical procedure coding, health information technology, and anatomy and physiology. Graduates qualify to sit for the Certified Coding Associate exam.
To qualify for this program, prospective students must pass the Psychological Services Bureau's health occupations aptitude exam with a score of at least 30. To apply, students must complete an application and submit official high school transcripts (or proof of a GED certificate), plus ACT, SAT, or ACCUPLACER test scores. GNTC allows students to transfer from other programs, but at least 25% of their coursework must take place at GNTC. A program advisor must approve all transfer credits.
5. Northwest Technical College
Northwest Technical College in Bemidji, Minnesota, partners with Bemidji State University to give students access to health services, a fitness center, and campus dining. The college offers several on–campus and online programs, including an online medical coding diploma. Online tuition for NTC programs costs the same for all learners, regardless of a student's state of residence.
NTC's medical billing and coding online program consists of 42 credits. Coursework covers a variety of industry topics, including anatomy and physiology, pharmacology, U.S. healthcare systems, medical billing and insurance, and coding systems. Online learning at NTC follows an asynchronous format, giving students the flexibility to complete all coursework online.
Graduates qualify for entry–level positions at hospitals, medical clinics, and insurance companies. They may also transfer into an AAS in medical coding program. NTC's relationship with Bemidji State University also gives students the opportunity to transfer credits to a four–year program.
Applicants must submit official high school transcripts or evidence of a GED certificate, as well as transcripts from previously attended colleges. NTC accepts applicable transfer credits from other programs if students earned them within the last five years with a "C" or higher. Students should contact a program advisor to make sure their prior credits qualify for transfer.