Most Affordable Online Colleges To Get a Degree
Finding the cheapest online colleges can be tricky. Not only do these schools charge the cheapest tuition, they have been vetted for quality factors such as student-faculty ratio, freshman retention, published rankings, graduation rate, reputation with employers, financial aid, and online technology. Check them out below.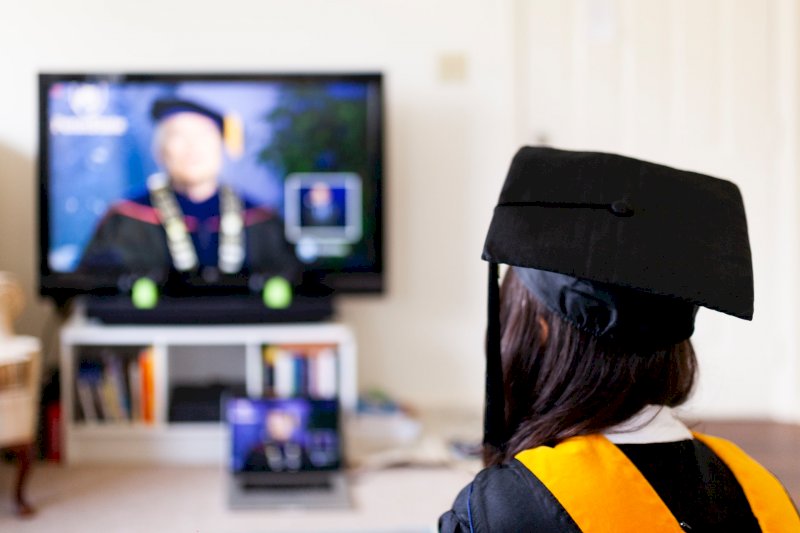 #1 GREAT BASIN COLLEGE
TUITION: $3,128
Great Basin College is accredited by the NWCCU. This public, state-funded school is part of the Nevada System of Higher Education, which serves over 3,400 students. Great Basin College has been named as a "Best Online College" for 2020 by Niche.com and the number-one most affordable online college by the SR Education Group in 2017. Great Basin offers 13 associate degrees, 7 bachelor's degrees, and 10 certificate programs to online students. Fully online programs include associate degrees in Associates of Arts, Business, English, Social Science, Graphic Communications and Early Childhood Education, 12 Associate of Applied Science degrees and bachelor's degrees in English, Social Science, Applied Science with four different emphasis and RN-BSN in nursing.
#2 BYU-IDAHO
TUITION: $4,118
Brigham Young University-Idaho is located in Rexburg Idaho. Owned and operated by The Church of Jesus Christ of Latter Day Saints, this non-profit college educates over 59,000 students in multiple locations throughout the world. 15,000+ of those students are online students. BYU-Idaho was recently named the 20th best university in Regional Colleges West, #1 Most Innovative School, #24 in Top Performers on Social Mobility and #38 in Best Undergraduate Engineering Programs. by U.S. News & World Report, #17 in Best Colleges in American and #1 in Most Conservative Colleges in America by Niche.com. BYU-Idaho's Pathway WorldWide offers nearly 40 online certificates and degrees; 5 associate degrees, 4 bachelor's degrees and 27 certificate programs at a very affordable price. Some popular online programs include a bachelor's degree in Business Management (entrepreneurship, marketing, supply-chain and operations management, and more), Public Health, and Marriage & Family Studies, and an associate's in Family History Research, Web Design & Development, and a variety of other online offerings.
#3 WESTERN GOVERNORS UNIVERSITY
TUITION: $6,070
WGU is a private, non-profit NWCCU-accredited college that offers online degree programs for over 72,000 students. This institution is headquartered in Salt Lake City, Utah with six affiliated schools. Western Governors was recently awarded the Ralph E. Gomory Award for Quality Online Education by Sloan Consortium and named the #4 Best Value College in Utah, by Niche.com. According to GradReports.com, 77 percent of students reported a career improvement after earning a degree from Western Governors and 72 percent recommend this school. WGU offers a 100 percent admission rate and a very low tuition. Some of the more popular majors at Western Governors are nursing, business administration and management, teacher education, information technology and computer information systems..
#4 UT PERMIAN BASIN
TUITION: $6,260
UT Permian Basin is a fast-growing, public research institution established by oil enthusiast Bill Noël in 1973. This school is home to over 5,000 students on the Odessa campus and online school. The University of Texas Permian Basin was recently ranked by US News as the West's 82nd best college, 42nd best public school, 86th best online bachelor's for vetrans and 173rd best online bachelor's in the nation. The University of Texas Online Consortium (UTOC) offers 26 of the cheapest online degrees, some of which only last 8 weeks. Students can earn certifcates, bachelor and master's degrees in programs such as Psychology, Business Administration, Communications, Sociology, Criminal Justice, Kinesiology, Special Education and more.
#5 AMERICAN PUBLIC UNIVERSITY
TUITION: $6,880
APU is a private, for-profit online college located in Charles Town, West Virginia, with six academic schools. American Public University is accredited by the Higher Learning Commission (HLC). Home to more than 98,400 students, APU was recently rated one of the 30 Most Popular Online Colleges by TheBestSchools.org, and #92 on U.S. News' Best Online Bachelor's Programs rankings.. 84 percent of graduates reported an improved career after earning a degree from APU, according to GradReports.org. American Public University offers 100+ cheap online degrees in Military history, Reverse Logistics Management, Space Studies, Electric Engineering, and more.
#6 AMRIDGE UNIVERSITY
TUITION: $6,900
Amridge University is "where traditional and online education merge." This co-educational, private liberal arts college is affiliated with the Church of Christ and enrolls around 800 students in traditional and online degree programs. according to StartClass, the most popular majors at Amridge are Bible/Biblical Studies, Human Development and Family Studies, and Business/Corporate Communications. This school offers both very affordable tuition and net price at a 100% admissions acceptance rate. Online degree programs include an associate degree in Web Development, bachelor's degree in Management, master's degree in Old Testament Studies, and Doctor of Ministry in Family Therapy.
#7 MINOT STATE UNIVERSITY
TUITION: $7,064
MSU is North Dakota's 3rd largest public, co-educational Master's I Institution. This school offers a 12:1 student-faculty ratio in an online and on-campus setting with over 3,348 students. U.S. News ranks Minot State at #180 for their Best Online Bachelor's Programs and #75 for their Best Online Graduate Business Programs (Excluding MBA) in 2017. Niche.com ranks MSU as the #38 Best Online College in America. This school was ranked 976th on the 2013–2014 PayScale College Salary Report. MSU is fully accredited by HLC-NCA. MSU online offers 16 inexpensive online programs with popular programs in International Business, Special Education, Information Systems, and Human Services from Associate to Bachelor degrees.
#8 CHADRON STATE COLLEGE
TUITION: $7,384
Chadron State educates over 3,000 students on-campus and online. This public, co-educational college was founded in 1911 and located in one of Sports Afield magazine's "Top 50 Outdoor Sports Towns." This college is ranked as the 96th Best online College in America and 5th Top Public University in Nebraska by Niche.com. In previous years, CSC was awarded the #5 spot on Guide to Online School's Best Online Colleges and Universities report. This affordable online school offers 20 online degrees. Popular degrees at Chadron State include bachelor's degrees in Business Administration, Family and Consumer Sciences, and a Master of Organizational Management.
#9 THOMAS EDISON STATE UNIVERSITY
TUITION: $7,519
TESU is a public, state-funded higher education institution educating more than 18,500 students online and on-campus. In 2011, Thomas Edison earned the National University Technology Distance Education Innovation Award and currently has an overall grade of C+ on Niche.com. This school offers a 100% admissions acceptance rate and 55 online degrees in multiple areas of study, including Liberal Arts and Humanities, Accounting, Medical Assisting, Nursing, and Business Administration and Management, to name a few. Some popular programs at Thomas Edison State University are the associate's in Nuclear Engineering Technology, bachelors in Homeland Security, masters in Hospitality Management, and Doctor of Nursing Practice (DNP). This cheap online college is accredited by MSCHE.
#10 WEST TEXAS A&M UNIVERSITY
TUITION: $7,935
West Texas A&M is a public, co-educational research institution with an enrollment of over 9,400 students in the Amarillo Metro, satellite campuses, and online. WTAMU has received multiple prestigious rankings including U.S. News Best Online Programs Rankings: #6 Best Online Bachelor's Programs, #47 Best Online MBA Programs, and #26 Best Online Graduate Business Programs (Excluding MBA). Niche.com grades this school at a B with diversity, athletics, and value receiving the highest marks. WTAMU's distance education division offers 19 online and hybrid programs through the SREB Electronic Campus. Affordable online degree programs include Economics, Criminal Justice, a Healthcare MBA, and Finance from associate to bachelor degrees. WTAMU is part of the Texas A&M University System.